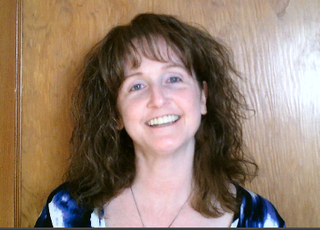 Hi, I'm Kim and I'm from Tennessee. I joined Freedom Mentor last year.  I first got into real estate from one of those guru seminars. I'm actually glad I did because I didn't know what I was gonna do for the rest of my life. I used to be an entertainer for years and I was once a bank manager but I wasn't happy. I went to this seminar from this guru and I signed up and everything and I was excited at first but then I just wasn't getting anything out of it because they just wanted me to use an agent and go on the MLS and make like 1,000 offers a year and hopefully get a couple.
I just didn't understand why it cost all that money for that and I kept asking them questions. They had a trainer hotline which was ridiculous because every time I'd ask a question they'd change the subject and send me off to the one question survey. Right during that time and towards the end of that guru session I was on the big webinar training, the live, big webinar training from that guru. I was so disappointed and so bored that I opened another window on my computer and I read Phil's book. I read the whole book during that other training and I made up my mind then and there that I was gonna apply to be an apprentice.
I was so excited about it because I'd been watching Phil's videos for months and his videos inspired me way more than any of this other "guru's" stuff. I applied and I was accepted and it's better than you can even imagine. I've closed three deals in eight months and I've never been happier. I couldn't have done it without them. I went to one of those REA meetings and everyone's so cool. I felt really out of place but they act like they know what they're doing and I was like, "Huh, I wonder how they know so much?"
Then none of them had even closed a deal this past year and I've closed three. It's 'cause I have a mentor and I have Phil and his team and I just love it. I'm so grateful and I just got started and I can't wait to see where I'm going with this because I'm never gonna quit. I highly recommend that you sign up because you're lucky that this program exists. There's nothing else like it. There is nothing else. This is the best and Phil is right on. He is so smart and so giving. I'm grateful. Thank you, thank you Phil. Thanks for being a mentor.