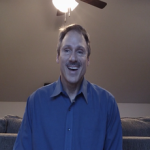 Hi. I'm Gary Van Atta from Nashville, Tennessee. I have zero experience in real estate investing. I'm actually a full time college basketball coach, it's what I do for a living. People ask me why real estate? Why did you get involved in real estate part time? Why are you doing this program? My first answer to that question is why real estate? Everybody has got to live somewhere. I think that's the easiest answer you can have. It's obviously a never-ending investment. Someone has to have a place to live and there's people always buying real estate, so it just makes sense.
Why Freedom Mentors? I guess that's the next question people ask me. Why Phil Pustejovsky's program? The one thing that struck me when I went through the interview process and talking with Phil and some of the other coaches was they always talk about helping people. I love the thought of that. I was thinking how in the world can I make money and still help other people? I've gotten an opportunity to live it firsthand.
I've closed three deals and made over fifteen thousand dollars. I'll never forget the very first deal I closed. This is from the person I actually bought the property from, not from the person that I sold the property to. The person I bought the property from actually hugged me when the transaction was over, the contract was over with. They were just so excited about having the opportunity in his mind to get that piece of property off his plate so he didn't have to worry about it, so he could move on to other things, other projects. He literally hugged me. It kind of took me aback there, took me by surprise. It was an unbelievable experience.
I haven't had to use any of my own money. That's another unusual thing about this program as well, is that I bought properties and I haven't had to use any of my money and still be able to pull in some money on a check. The thing that makes this program so unique is that they're there for you. When they tell you that they're going to mentor you and they're going to coach you and they're going to be there for you every step of the way, they really mean it. I think that's the thing that probably makes them so unique, is that … I've never met Phil, I've never met any of the other coaches, but when you talk to them on the phone they make you feel as though you've known them your whole life. You can tell they care about you. You can tell that they really are sincere about what they're doing.
The weekly coach calls, I can't get enough of them, getting the chance to talk to all the other coaches, and even Phil himself. He runs the program, but he's on there twice a week talking to beginners, people that are in the middle, and people that are pros, been doing it for years. He's there for everybody at every level. I love how they're there for you at whatever stage you're at. If you're a beginner and know nothing, they got people that can talk you through any situation and tell you where to go and what to do. It's a simple process.
The other thing I really like about them is they teach you different strategies. If you watch this stuff on HGTV, they talk about flipping, you buy a house wholesale and you try to sell it retail or whatever it may be. There are several other strategies that they pull in. They teach you how to do those strategies, because every situation is different. It's just been a blessing for me to be involved with it. If you have the opportunity to get involved with Freedom Mentors, you'd be crazy not to. Thank you and have a good day.