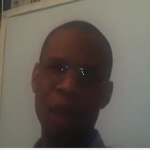 How's it going, guys? Barrett here. Just wanted to tell you guys how excited I am that we just closed this deal. It's really crazy. We made like $22,000 off of it. The wild thing about this is that when I was in college, I think I was making about $19,000 a year. It's really crazy when you get a chunk of money like that, and can look back and you're like, "Wow, I lived off of less than this." Just to know that you can now have … Do it back to back to back to back, and really control your income, not feel like you're limited by whatever the position pays, but really what you're willing to do. It's really powerful. It's really liberating actually.
I wanted to just shout you guys out. Phil, you guys are awesome. All the coaches are awesome. They're all extremely knowledgeable on those coaching calls. It amazes me the way you guys are able to look at things from different perspectives. Stuff that I would never even consider. I wanted to take the time just to give you a little shout out, and let you know how much I appreciated all your support on all the deals I've done.
Actually, it reminds me of one of the first deals I did. It was funny because, this particular one, I didn't know what I was doing. I signed something up, and found out there really wasn't much money to make there, and I was skeptical. I was like, "You guys are probably going to play me to the side," or something like that. Once they realized … I was actually kind of scared to present it to them and let them know, but it amazed me, it really impressed me how dogged they were in helping me get that deal closed and showing me different ways I could make more on future deals, which we've done. It really impressed me that they were willing to step in and still give me the same type of dedication that they would on something much larger. I know that because I've done both.
Thank you guys. Really appreciate everything you guys have done. I love this program. It's an awesome program. I love what you guys have created. I guess I'll see you guys in the next deal. All right. Bye.