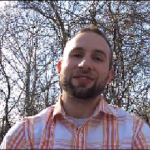 Hi. My name is Lawton. I'm from Glenville, New York. I just got back from my first deal doing any type of flipping or wholesaling or any type of real estate investing in any way, shape or form. So excited. Just walked out with a check for … Well, two checks, but a total profit of $20,000. I got into real estate investing because I knew that it was a good way to make money. I knew that all the best, the richest people in the world, have made their money on real estate. I knew it was possible. I just didn't know how to do it.
I was really excited to sign up with Phil Pustejovski, who is a Freedom Mentor. It gave me the confidence to move forward on the deal that I was going to make. I ended up getting a fast home offer lead. They called up. I went to the meeting. I called up. I actually messaged Brian, one of the mentors, I'd asked him what I should offer because the guy was asking for $65,000. Brian recommended that I make two offers. One, $40,000 cash and another one, a $55,000 for owner financing; see which one he'd take. It was all a ploy to make him take $55,000 on the owner financing. I was really surprised when he took the $40,000 cash. They were get out. I signed him up right then and there. I got everything started.
Phil Pustejovski and the team at Freedom Mentor, the coaches, really walked me through everything that I needed to know as far as getting the memo recorded, getting the title works seasoning and everything like that. Today, I'm walking away with this right here. You can see, the top of my deposit that I had them sign $2,500. The bottom part right there, $57,600. Grand total is $61,000. I paid $40,000 for it. That's $20,00 dollars in profit almost. I'm just really grateful right now for the opportunity that I have with Freedom Mentor. Thank you for coaching me through this situation and this deal. I'm so ecstatic right now. Thanks.