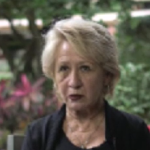 Oh I love it. I had always wanted to get into real estate. I was a teacher for a long time but that was always My dream was to get into real estate. I can't believe that I found a program like this that would actually take me by the hand and show me, because I'm not a real estate … Like I don't have my license. I could and that could help me as well. But they just help you so much. Take your hand and then with the coaching calls, I mean it's just amazing. It really keeps you to stay on task.
My ultimate goal is to become financially free. To be able to have the resources to not only help myself and my family, but be more for other people. I was a teacher for a long time of early childhood children. I've always wanted to perhaps open a school or help children connect with them in some way. That I could do more. I feel as if there's more that I could do and this could certainly help me to do that.
Gosh I really, at first I was really nervous in coming here just because to me it was like, oh my gosh, I'm going to get to see Phil and Brian Bush and all the different people and Kirby, and I'm like oh my god it's like going and meeting Elvis. You know. I was just kind of like feeling … But gosh, the environment is just so calming and so non- … I feel at home. I feel that I can ask my questions or talk to other people and it's just really relaxing and I really love that. Because I thought I was going to feel just kind of like oh gosh, you can't talk to him he's the boss. You can't talk to that coach unless you're on the phone because oh my gosh. But they just totally made me feel like we're here for you.